Last week I posted about a planned trip to White Stone, VA to paint with fellow artists in a relatively new plein air painting festival called Plein Air Unleashed. There were ten of us artists at this year's event, which spanned over a period of three days. 52 paintings were turned in to Allure Art Center at the culmination, to be displayed at the gallery during the month of May. This is a fairly newly minted event, so it was pretty relaxed and low-key, which was fine by me as I always feel a bit rusty in the spring after my winter hibernation in the studio.
White Stone is less than two hours from where I live, but I have never been to this area, nor anywhere in the Northern Neck. It's really quite a treat for plein air painters like me. The Northern Neck is the northernmost peninsula in Virginia. White Stone, Irvington, and Kilmarnock, where we painted sit at the southern end, where the Rappahanock meets the Chesapeake Bay. The area consists of small beaches, wetlands, marinas, farms, vineyards, and wineries, so there is a wide variety of subject matter to paint, with some really beautiful light and cloud formations from being that it is surrounded by so much water.
In all, I painted 8 pieces and turned in 7 (with one being a tosser). I can sometimes feel stressed by the more competitive events, but this festival was invigorating. It was great to be around other fine caliber painters and to just be able to submerge myself in nothing but painting for a few dedicated days. Here are a few on site photos of works-in-progress:
I felt fortunate to have stumbled on the info about this event through my friend Kim Hall, and hope to return next year. Here are most of the paintings I submitted for the show. I wish I had time to get a terrific record of the artwork submitted, but these photographs will have to do for now.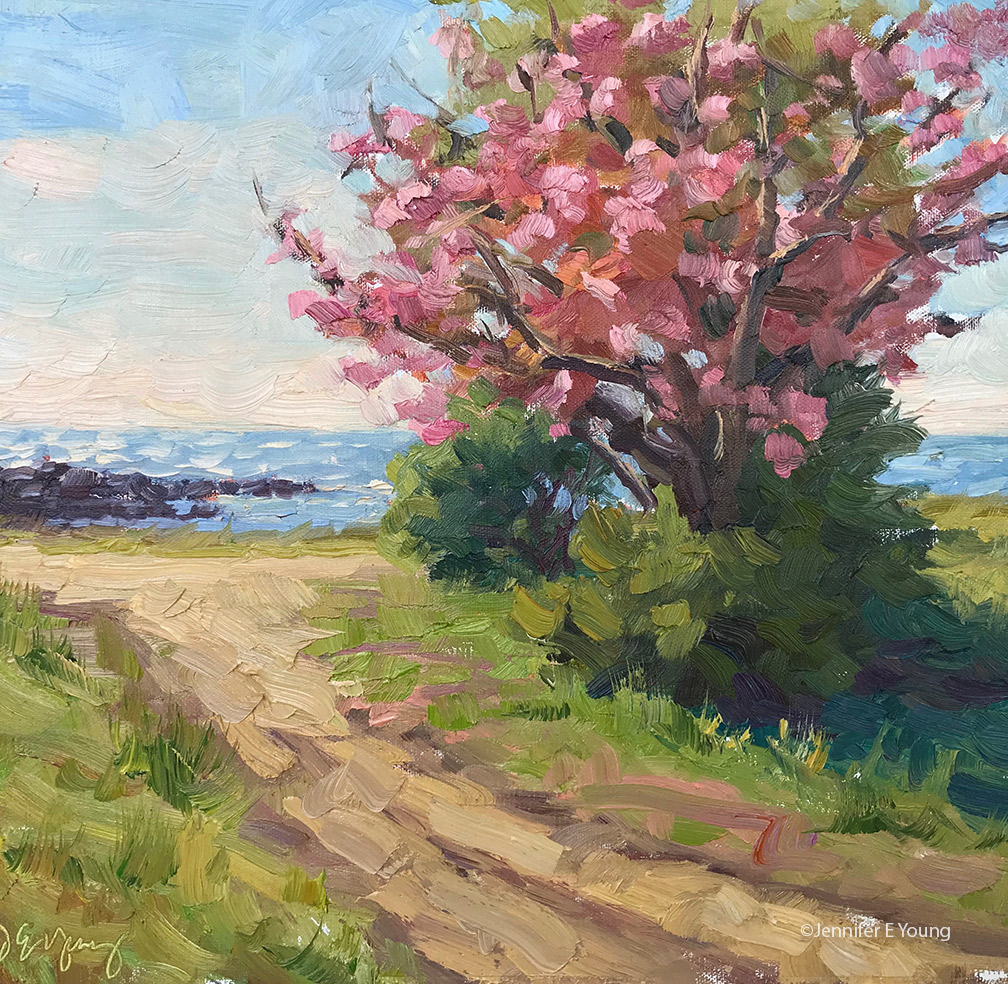 The exhibit at Allure Art Center will run through May 26th. The gallery is going to be posting highlights from the event and artists on its Facebook page, so even if you are nowhere near White Stone, you can get a taste of the event online.