Though I've been working on this painting for the past week, today seemed a good day to post about it. Outside it is a cold, slushy mess here in Ashland VA. It's a good day to sit by the fire sipping tea and reading art books--unless, of course, you happen to live with a five year old. Then it's all snow angels, snow men, and snowball fights, until finally thawing out with hot cocoa. But there is something pretty magical about seeing the snowfall through the eyes of a child, and even a mere dusting must be thoroughly explored and exploited.
This painting was inspired by our very first snowfall in Ashland. My niece happened to be here visiting and she and my little daughter created some nice interest for the wintry setting I'm featuring here, which is located in the park that sits just behind our house.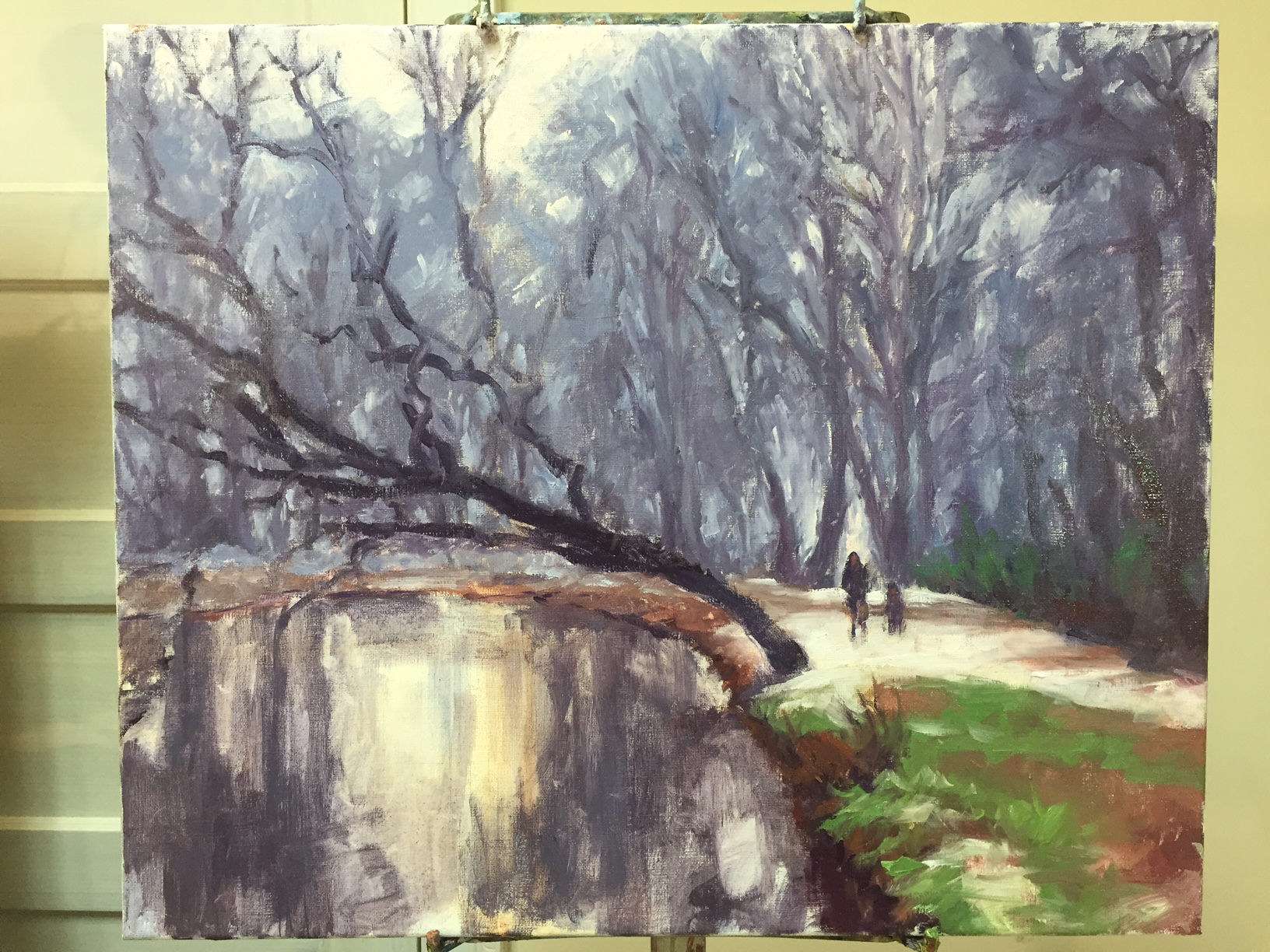 I had a beast of a time photographing this painting for accurate color, and I didn't bother to do any color correction on the sequence of progress shots above. The colors are pretty accurate in the final shot of the painting below, however. It was a really fun and different painting for me, and I enjoyed all of the soft edges and the subtle color palette employed to create the mood.